Feature #13636
open
Show all type of actions on the HAProxy page: haproxy_listeners.php
---
Description
Currently when you go to the HAProxy service, you see a page with all shared frontends, some information columns and the associated backend actions.
However, if you define an action within a shared frontend that does not use a backend but for example, a http-request redirect action, this does not show on the frontend overview.
This makes is that you have no way of seeing where you have defined this alternate action from the overview page.
As you can see from the screenshot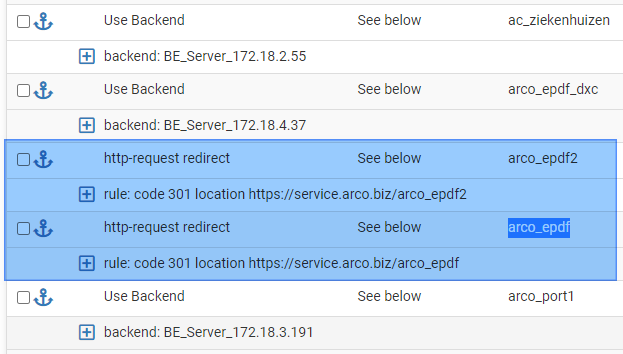 where I have defined an action with a http-request redirect, these do not show up on the overview page

.
---
Files