Bug #13202
open
Missing Protocols on IP Feed Groups Advanced Inbound/Outbound Firewall Rule settings
---
Description
While messing around with IP Block list feeds, I found a feed that was very restrictive but it only seemed to block uptimerobot.com for me, so i thought I would see if i could use an 'IP feed' as a whitelist, which I did. However I can only allow HTTP/HTTPS calls through the firewall because the only protocol options allowed in 'Advanced Inbound Firewall Rule Settings' are TCP/UDP/TCP and UDP. You cannot use any.
The same applies for outbound rules.
Allowed Protocols for Advanced inbound and Outbound rules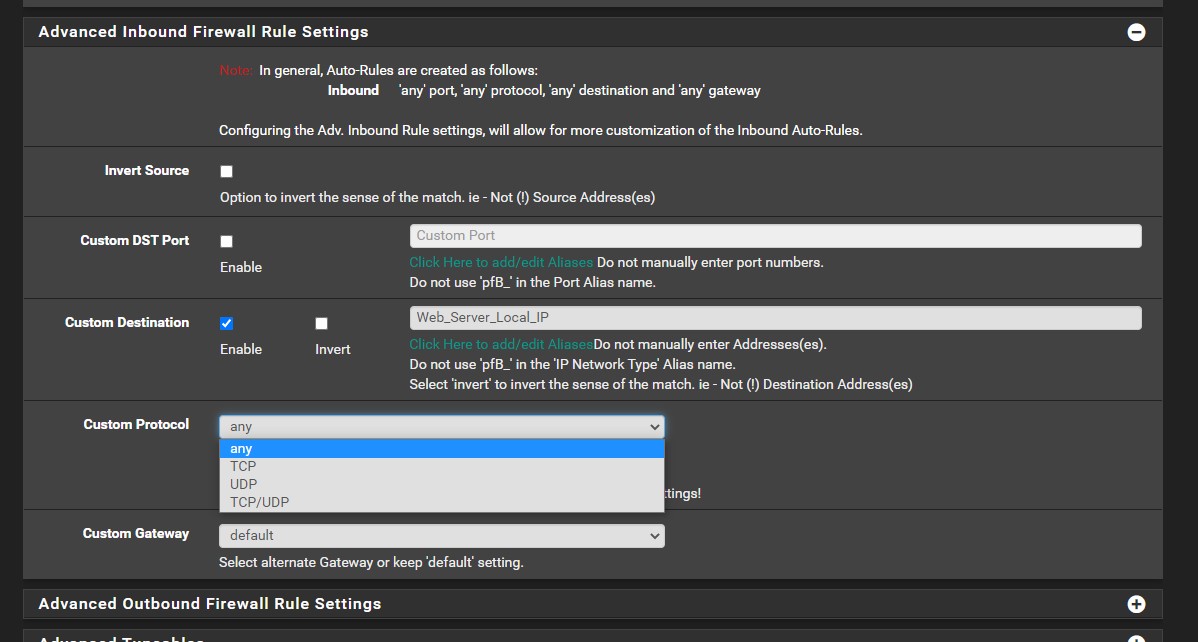 I want to be able to use the block list and allow pings from uptimerobot.com network defined in this feed (https://uptimerobot.com/inc/files/ips/IPv4.txt). To do this the ICMP protocol will need to be added. I would also considering all the other protocols so these can be utilised by these whitelists using feeds.
Firewall Full protocol list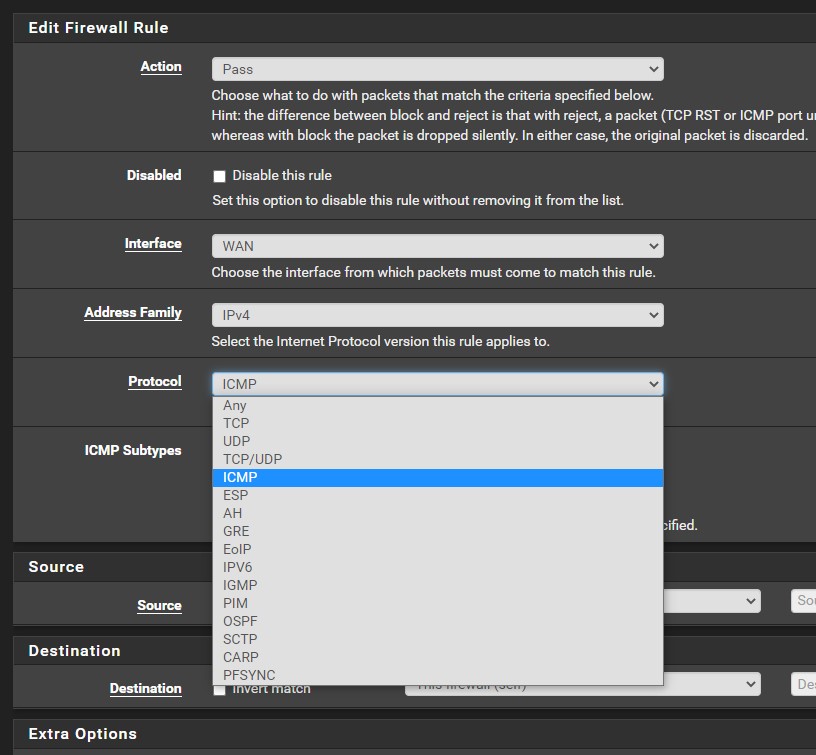 pfSense 2.6.0-RELEASE (amd64)
Current Version: pfBlockerNG-devel 3.1.0_4
---
Files