Bug #13732
open
Allow the use of macros within aliases
Category:
Aliases / Tables
---
Description
Because of limitation of IPv6 at the current way. (Traffic is allow between Vlan) I found a solution but this will be better if we can have more flexibility.
Can you make the option to create an Alias with Interface net and interface address.(drop down list) (same as when we create rules in destination drop down list) (ex: This Firewall, any, Alias or host, interface_name net....)
That way when we create a alias we choose Lan net, dmz net....
After that we can create a any rules with that alias.
There is my workaround about ipv6 traffic.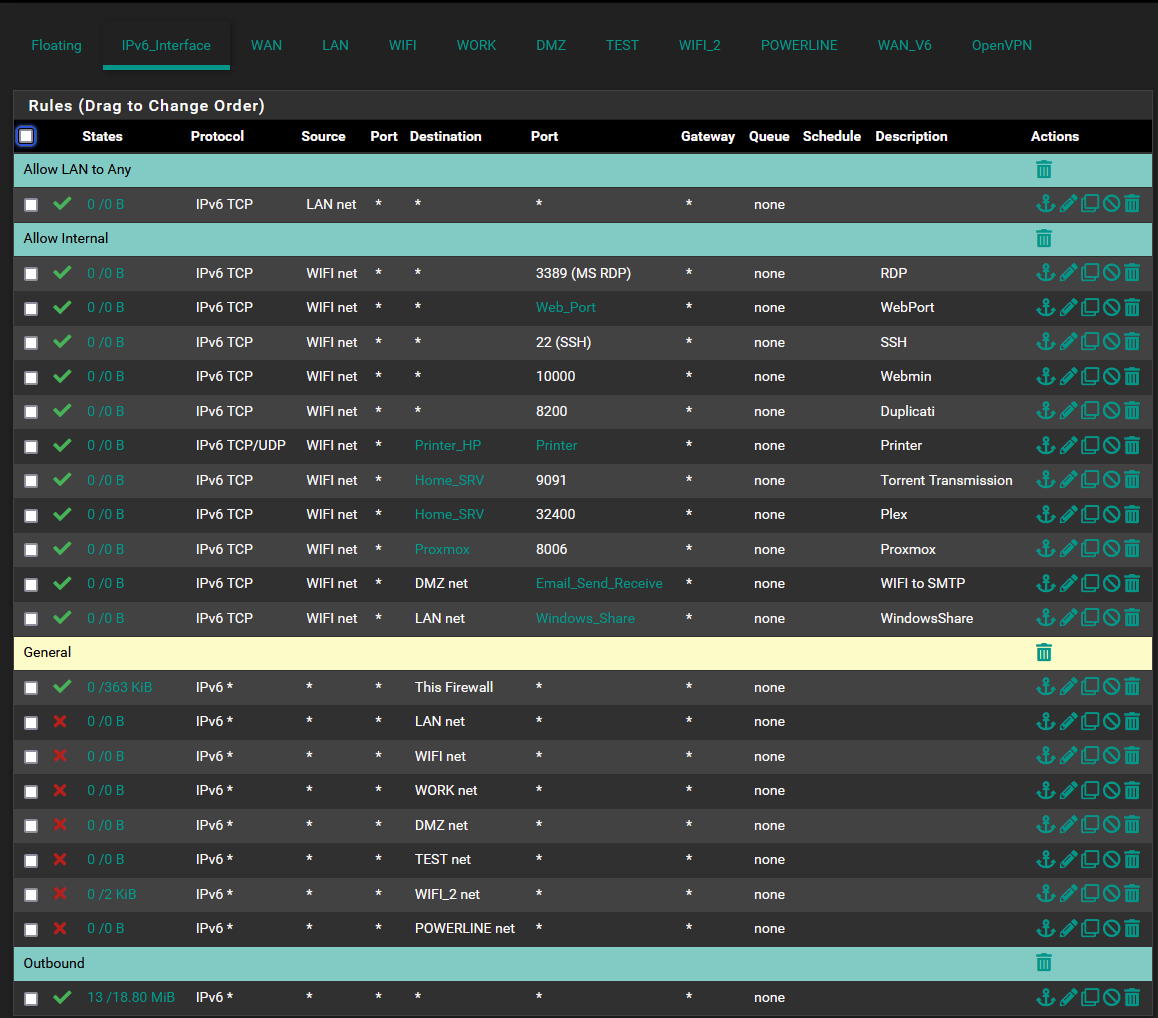 I create an interface group and add all local net. (Dynamic ipv6 from ISP)
Then create all rules for my need and it seem to work.
All other tab is reserved to IPv4 only.
If we can have alias as request the correct rules could be in tab interface instead of having lots of deny rules.
Best way to have the same behavior as we have in ipv4 (block all communication between vlan).
---
Files