Feature #6555
open
Category:
New Package Request
---
Description
pfSense should include a package (and GUI) for driving IEEE 1588 PTPd. This is currently available as a FreeBSD package.
(This task would make an ideal student or internship project for someone.)
Whilst FreeBSD is still lagging relative to Linux re: hardware/boundary clock 1588 support, renewed interest may make it possible to close the gap.
---
Files

Here is how I get around the lack of GUI integration at the moment.
(Requires mode7 support on loopback is re-enabled).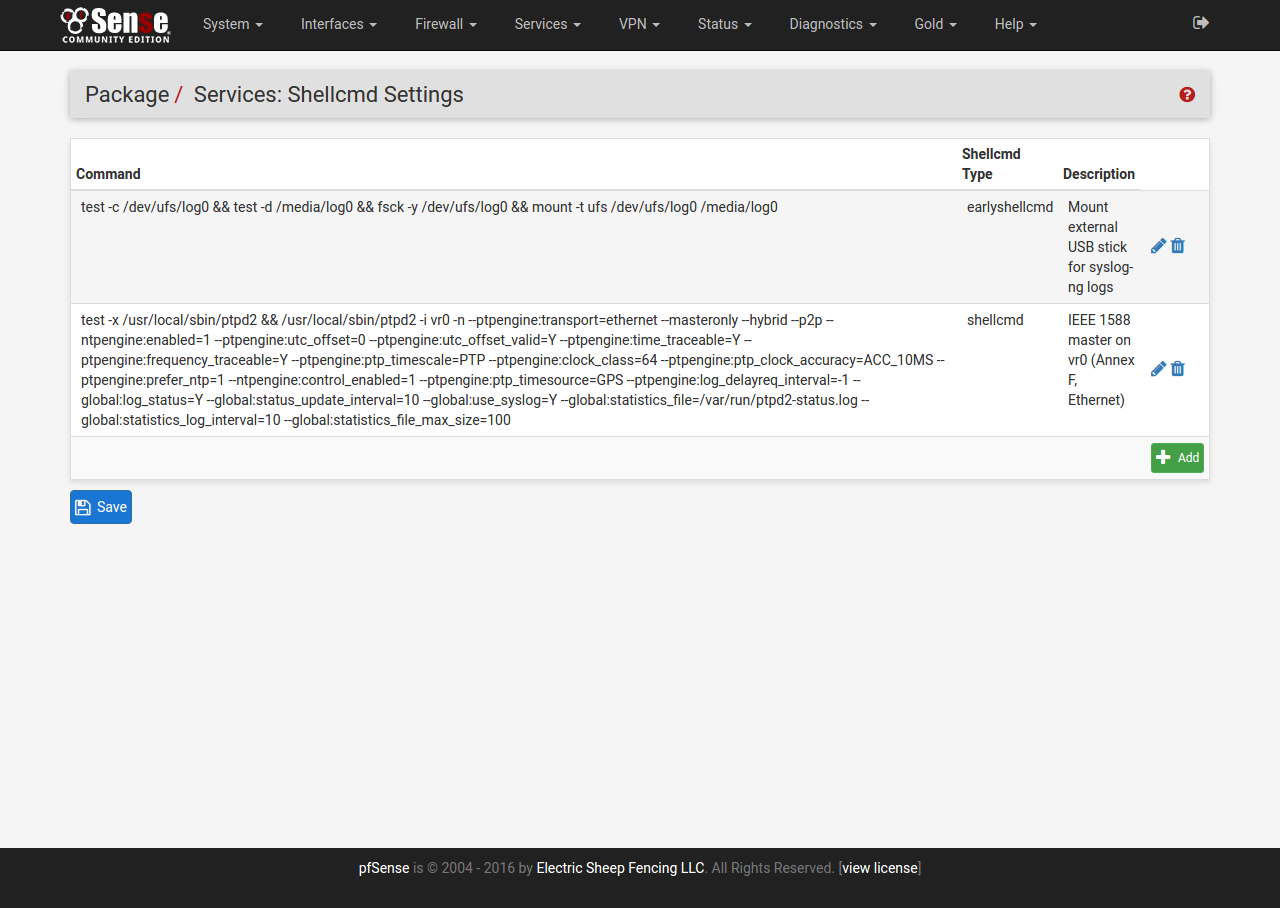 Project changed from pfSense to pfSense Packages
Category set to New Package Request