Feature #10483
Add UI for EAP configuration for WLAN interfaces
---
Description
When using a Wi-Fi network as an uplink, EAP can be selected as the security mode, but there is nowhere in the UI to actually configure EAP.
The ask is to expose the required UI elements to provide wpa_supplicant the necessary configuration to use EAP-based authentication for 802.1X.
The Android network UI provides a good reference to all of the options and contextual changes based on selection.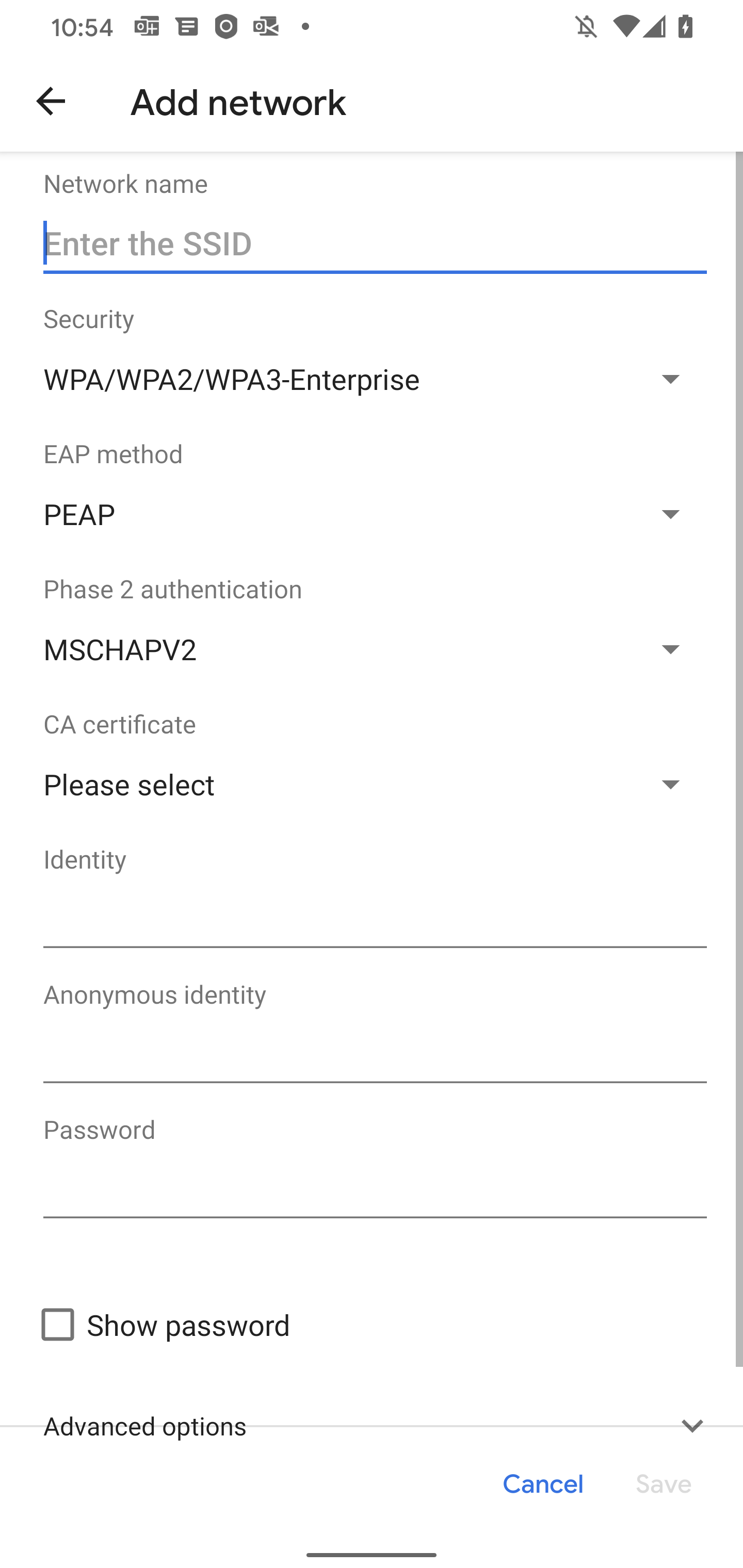 History
Category changed from Web Interface to Interfaces