Feature #13219
open
Enable/Disable single voucher roll
---
Description
Dear PfSense Team.
I have a voucher roll that is lost, All i want is to disable only that specific lost roll until it is found, it is then i will enable it back to usage.
See how it have been highlighted and suggested on the picture uploaded.
!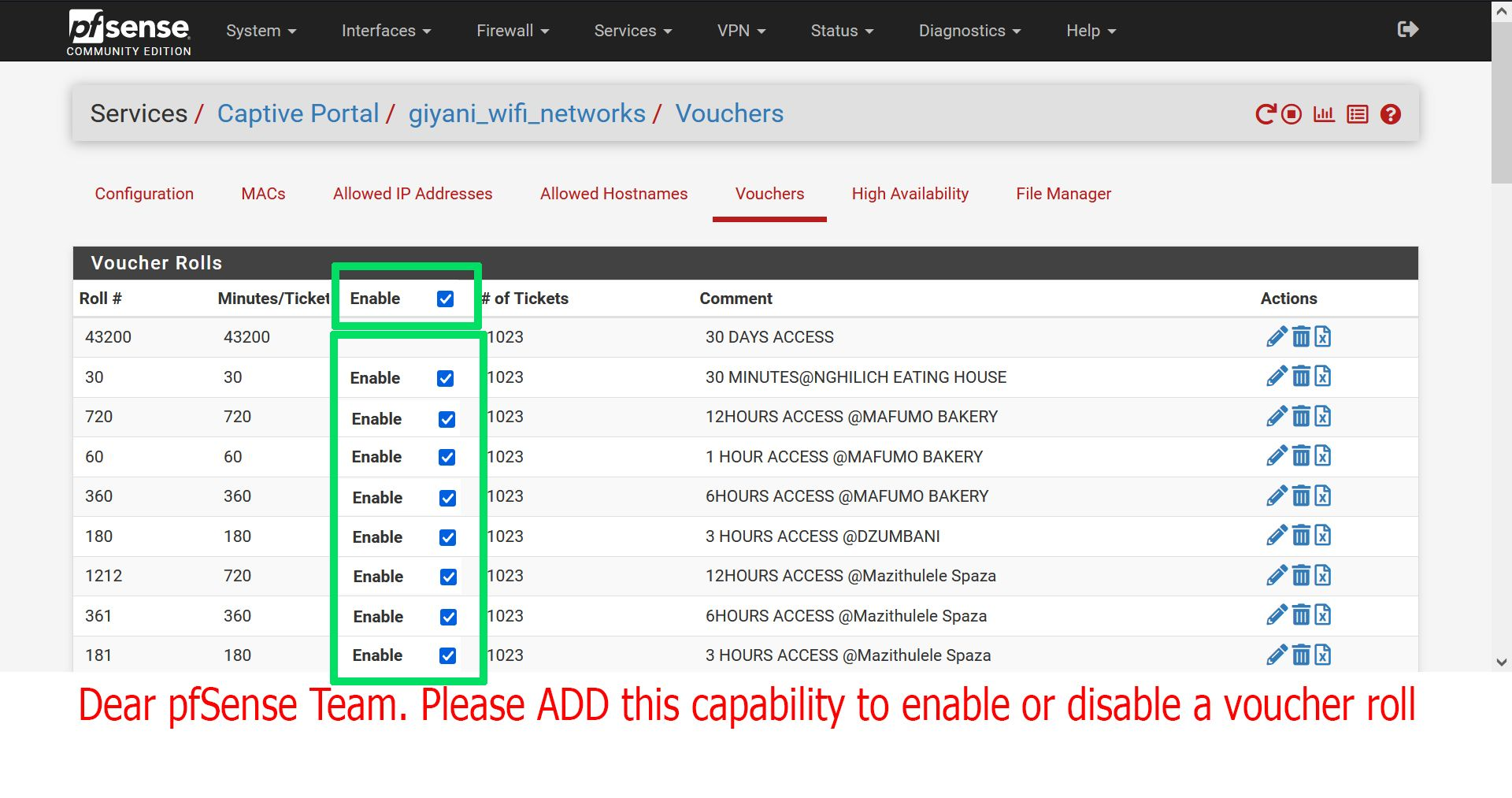 !
It will be very useful to have the function enabled in the future. may be in the next version...
Regards.
Raymond.
---
Files
Subject changed from Enable or Disable Single Vouchers Roll. to Enable/Disable single voucher roll
Assignee deleted (Raymond Chauke)
Priority changed from Normal to Very Low
Target version deleted (2.7.0)