Feature #13789
open
Available Packages should have information buttons
---
Description
On installed packages you have information buttons which links to their related page in the Netgate documentation. this button is not present on items in the available pages.
I think adding the information icon onto available packages would be useful for people when deciding if they should install the package.
No information icon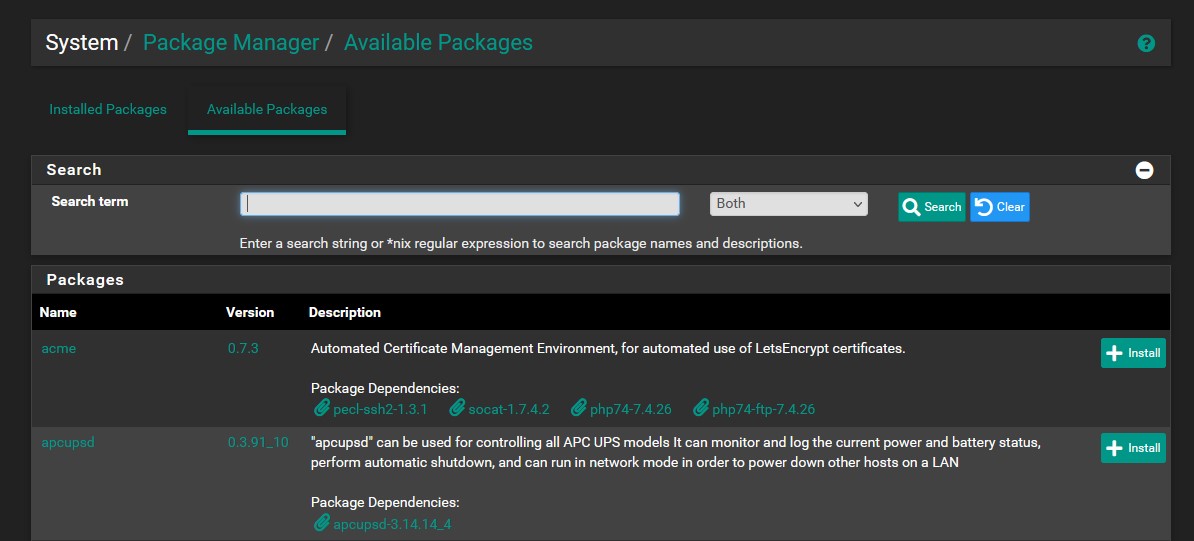 Should have this icon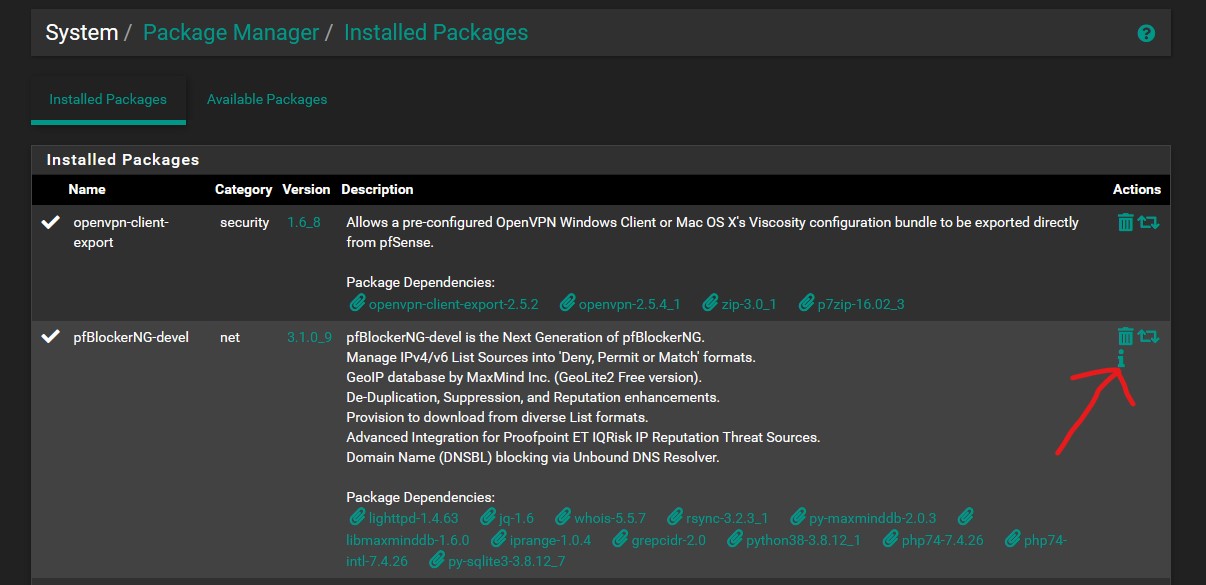 ---
Files
While the icon isn't there, the link is. It's linked as the package name, rather than a separate icon.
It could probably be made more consistent/obvious, though.
While making it more consistent, it's odd that the available view lacks a Category column where it's more useful to know there than when they're already installed.