Feature #14126
open
Quality monitoring graph scale adjustment
Category:
Status_Monitoring
---
Description
If possible, it would be nice if the scale of the packet loss side of the onitoring graph was not the same as the latency side.
Please see this extreme example where the 100% packet loss is pretty much indistinguishable from 0% because of the horrific latency adjusting "100" down to about nothing.
Thank you.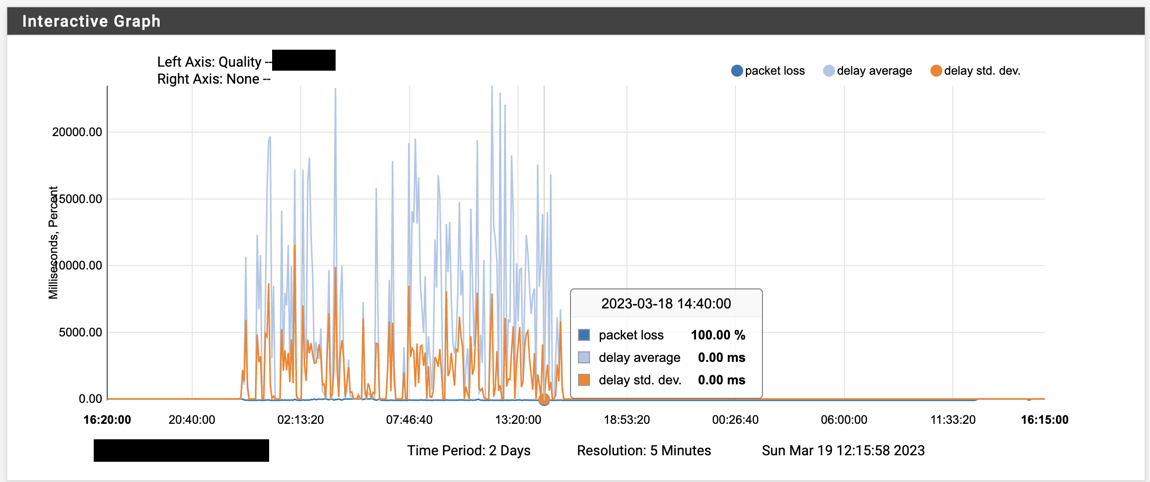 ---
Files
Project changed from pfSense to pfSense Packages
Category changed from RRD Graphs to Status_Monitoring
Release Notes deleted (Default)
Moving over to the graph frontend location since I'm fairly certain if it can be changed, it's in the parts located in the Status_Monitoring code and not in the base system part of graphing. Can always move it back if whoever ends up looking at it determines it's in the base instead.