Bug #9428
Unable to access "System: Authentication servers" if "WebCfg - System: User Password Manager" is set
Category:
User Manager / Privileges
---
Description
Hello,
It seems that defining permission page-system-usermanager-passwordmg completely blocks users from accessing to the Authentication servers page of the user manager.
Steps for reproducing the issue :
Create an user. Assign WebCfg - System: Authentication Servers , WebCfg - System: User Password Manager and WebCfg - Dashboard (all) to it. (WebCfg - Dashboard is not necessary, but it's better to have this permission for accessing the home page of pfSense)
Log in as this user and try to access Authentication Servers page in the user manager.
Enjoy :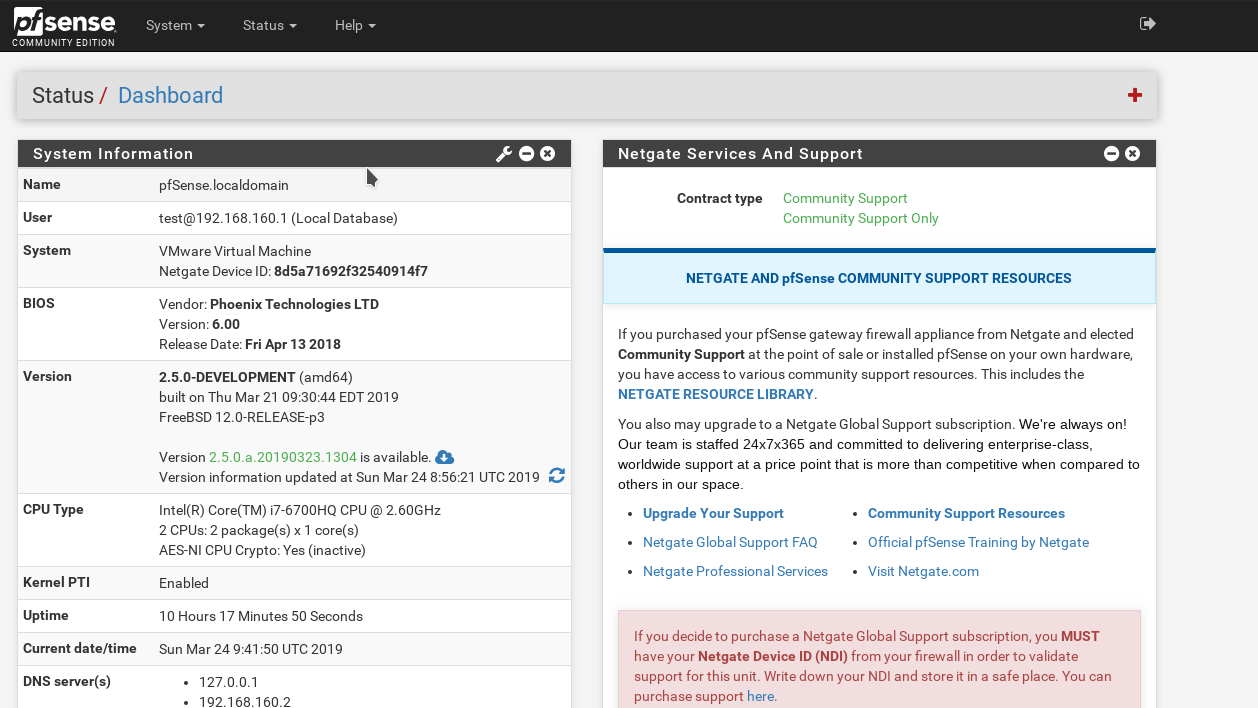 It seems that I can still access this page by entering the correct url, /system_authservers.php.
It's not a permission issue, rater a menu issue ("User Password" should display a menu showing "Authentication Servers" page).
History