Todo #14188
closed
Add note to inform the user that the "Next Certificate Serial" value is ignored when the "Randomize Serial" option is enabled
---
Description
When editing or creating a CA you have the option to 'Randomize Serial'. When this is used the 'Next Certificate Serial' is pointless.
Can you update the text with something like:
Enter a decimal number to be used as a sequential serial number for the next certificate to be signed by this CA. When using the 'Randomize Serial' option this value is ignored.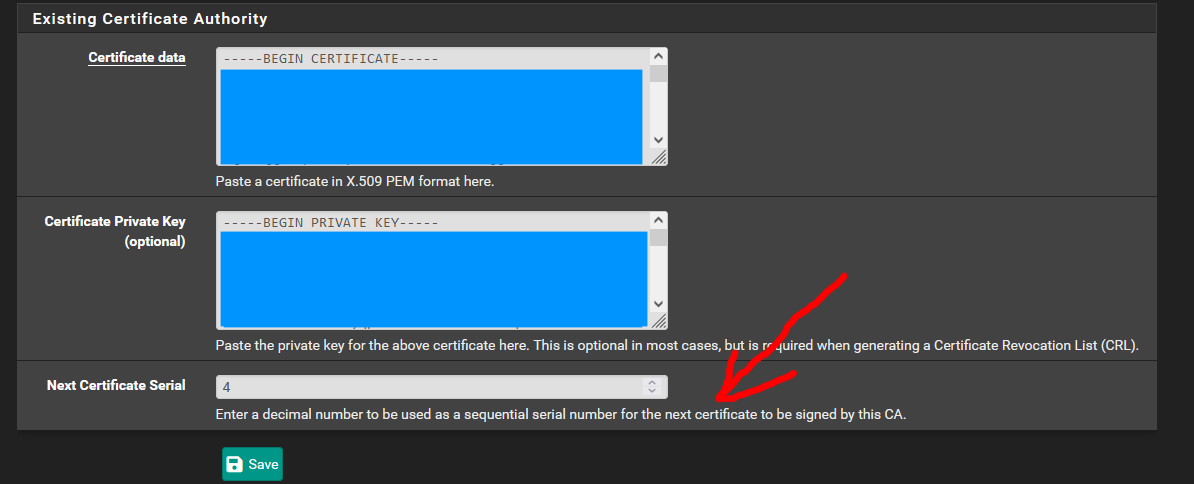 ---
Files